Free Callouts!




No Fix No Fee!

Excellent Service Rates!

Honesty, Integrity and Customer Service!

10% Discount on Labour Charges for Over 65's and Students!
Our Service is

Rated

Welcome to Supernova PC Repair, we are a company based in Lancaster, we offer free callouts to Lancaster, Morecambe, Heysham and Galgate, We specialise in Home and small Business PC & Laptop Repair and Maintenance. If you have an IT problem we are here to help, We pride ourselves on our Honesty, Integrity and Customer Service, we will NEVER charge you for anything you don't need, we will ALWAYS give you the best value service possible. We offer a wide variety of IT Services including:
Internet & Broadband Issues

Laptop Screen Replacement
If you have any questions whatsoever about any of the services we provide or would just like some free advice get in touch either by Email or phone and we'll get back to you as soon as possible.
We want everybody to enjoy computing and get the most out of their machines without having to break the bank for expensive paid software, this is why we have put together a selection of our favourite 100% Free Software Downloads packed with all our favourite recommended 100% free software (Freeware) including
Have you ever felt like your broadband speeds are slower that you have been told you'd get from your provider? well now you can find out with our speed test and comparison chart to see how your computers broadband speeds compare with the averages around the uk. Just click the link below and you'll find out your speed in under a minute!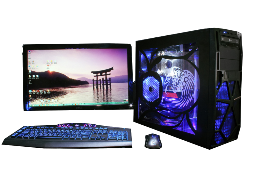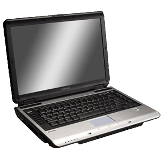 There are thousands of Computer Viruses present in today's computing world . Supernova PC Repair can help, our qualified IT Technician is an expert in Virus & Spyware removal and will not only remove the infection for you but will help with preventative measures and end user education so that your PC will be more likely to remain infection free. Contact us for assistance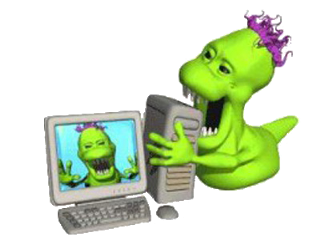 Laptop Or PC Service From Just £40!
PC and Laptop Computers become bogged down over time with unwanted or unneccesary programs and unused files clogging up your Hard Drive, the filters and Fans can be clogged up with dust making your Computer overheat and the hotter it gets the slower it gets. We at Supernova PC Repair can give your Computer a thorough Service and have it back to you in no time with the spring back in its step. The Computer Service includes all of the following:
Hardware Check




Thorough Clean inside and out removing dust and dirt from filters and fans (Laptops incur extra charge due to difficulty reaching the fans)




Disk Defragmentation (Re-Arranges Files on your Hard Drive for Faster access.)




Disk Cleanup




Registry cleanup

Apply all Windows System Patches and Updates.




General Syatem Optimisation



Call or Email us if you have any questions.
Important News For Windows 7 Users!
Microsoft Support For Windows 7 Ends 20/1/2020
Contact us for advice on upgrading